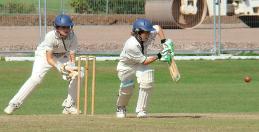 AMAZING LACE: Tom Lace is the first Sheen Colt to play first class cricket.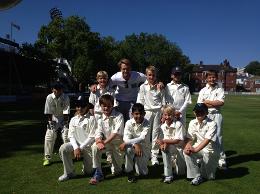 NICKED: England Opener Nick Compton with Sheen's Gubby Allen finalists at Lord's.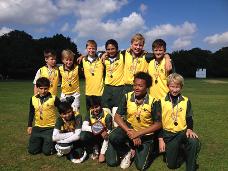 COUNTY CUP WINNERS: The U12 class of 20015.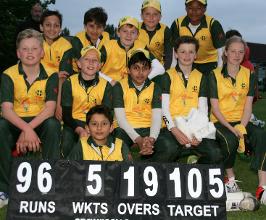 COUNTY LEAGUE WINNERS: The U13's of 2016.
Membership 2020
Summer training evenings will take place from the end of April for 12 weeks with a one week break at Whitsun half-term for all junior members.

These are made up of specialist time in the nets as well as a variety of fun and challenging drills and even matches on the outfield.

Training times are as follows:

Under 14 Mondays 5-7pm

Under 13 Mondays 5-7pm

Under 12 Mondays 5-7pm

Under 11 Tuesdays 5-7pm

Under 10 Tuesdays 5-7pm

Under 6-9 Wednesdays 4.30-6pm

Sundays* (turn-up-and-play) 10am-12 noon

*For the Sunday drop-in session, the fee is £5 for members who want an extra session and £10 for non-members. It is useful if you confirm your child will be attending, weekly, in advance by e-mail.

The membership fee for the season is £120 for Under 6-9's to cover twelve two hour sessions through the summer and any hard ball matches arranged.

From U10 to U14, the membership fee is £140.

It is anticipated each child of U10 and above will have the opportunity to play in a minimum of six matches through the season.

Sibling's enjoy a 25% discount on membership fees.

Membership reminders are sent out by e-mail to existing members, though newcomers are more than welcome to contact us through the website.

So if you want to receive correspondence from us and are not already on the list, register with us

contact us here

.

Your e-mail address will then be added to our database.

A prompt response is always appreciated as we are in full swing with matches by early May.
Match Times (home games)
U14's (Middx) Friday 5.30pm for 6pm start

U13's (Middx) Thursday 5.30pm for 6pm start

U12's (Middx) Monday 5.30pm for 6pm start

U11A's/B's (Middx) Wednesday 5.30pm for 6pm start

U10's (Surrey) Sunday 9.15am for a 9.45am start

U10's (Middx) Tuesday 5.30pm for 6pm start

U10 Girls (Surrey) Sunday 9.15am-9.45am start

U6-9's (Friendly) Sunday 9.15am for 9.45am start

Away matches are always at the behest of the opposition though wherever we can we try to arrange them on the same day as home games. (Starting times are the same.)

A full list of fixtures will be sent by e-mail to all registered members at the start of the 2020 season - so make sure we have your e-mail address!!!!