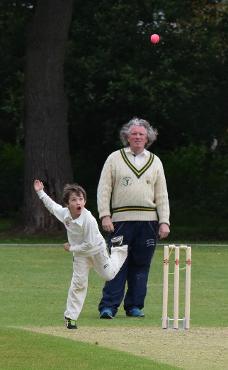 DAN'S THE MAN: Danny Barlow in action at Sunbury in the Gubby Allen Trophy.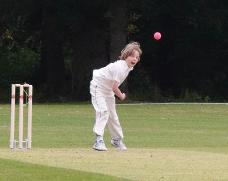 THE FAST AND THE FURIOUS: Olly Richards was a key all-rounder at U11 and U12.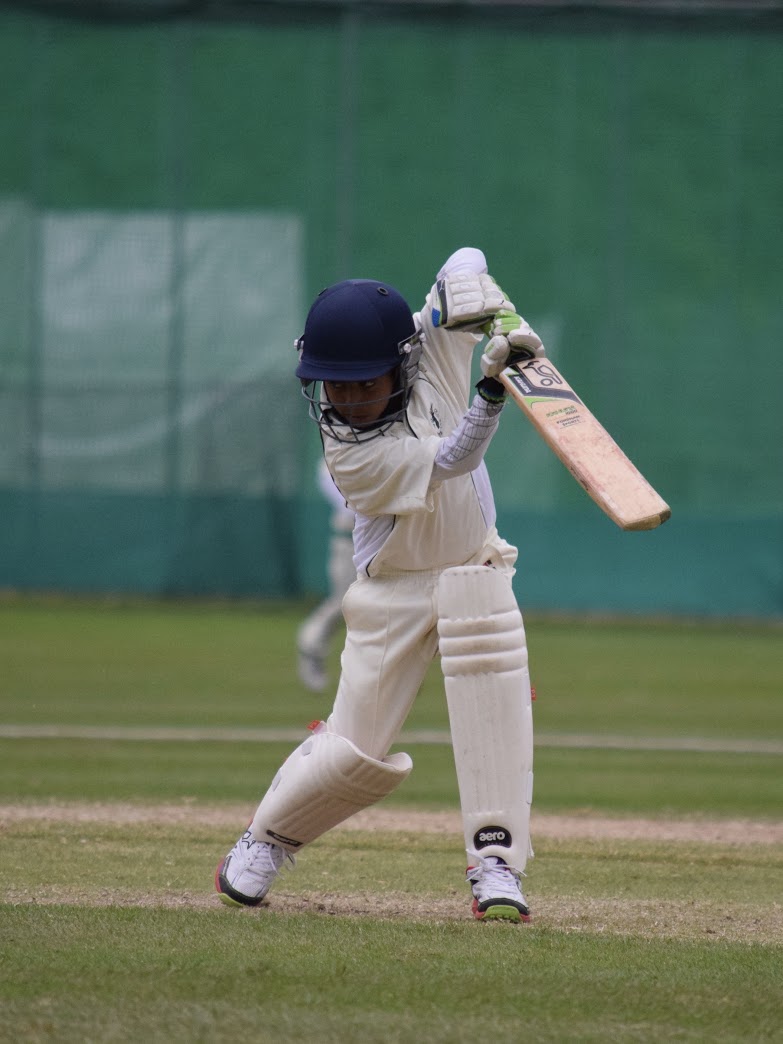 SURE THING: Dilly Shori who produced some match-winning performances again in 2018.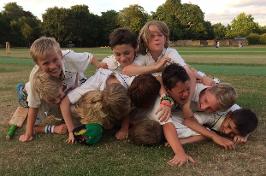 CRUSH: Celebrations after the Cup semi-final win over Indian Gymkhana.
Indoor training: Autumn Term 2018


RICHMOND PARK ACADEMY, THE SPORTS HALL, HERTFORD AVENUE, EAST SHEEN, SW14 8EF
TUESDAY EVENINGS: 5.25pm-7pm (Ages 5-12)
From September 25th for 11 weeks with a one week break at half term (October 23rd). £120 & £100 for siblings.
(A drill each week followed by a taped ball match and, if time, some fielding practice.)
FRIDAY EVENINGS: 5.55pm-8.00pm (Borough standard cricketers and above)
From September 28th for 11 weeks with a one week break at half term (October 26th). £150 & £125 for siblings.
(Warm-up game & drills followed either by nets or taped ball matches.)
TO BOOK:
a) E-mail by return, providing : Name(s) of child(ren), DOB's, Schools, Address, Tels. (You only need provide name(s) of child(ren) if if I already have your details.)
b) Confirm day you wish your child(ren) to attend training. (It is not necessary to book all eleven weeks - pro rata bookings are accepted.
c) Once you have received confirmation of booking, we will advise regarding payment due and how it should be made.
contact us here
.
Autumn Term one-on-one coaching
Tony Bradshaw is continuing to run one-to-one sessions on a Saturday and Sunday at the Sheen Common nets between 10am and 3pm @ £40 per hour, which includes use of a full-size Bola Bowling machine.
Weather permitting, these will run at least to the Michaelmas half term and possibly beyond.
All boys attending these sessions are encouraged to purchase a small diary in which they can write down their goals and objectives as well as input their ongoing 1-1 training programme.

Tony is happy that these sessions are shared by two to four boys/girls.
Autumn Half Term Coaching Camp 2018
(Monday 22nd to Friday 26th October)
Boys and girls from 5-13 years.
10am to 4pm.
SHEEN COMMON, OPPOSITE 3 FIFE ROAD,
EAST SHEEN, SW14 7EW
SCHEDULE: 10am-12.30pm: A variety of Long Term Athletic Development games in the morning including football, vortex, quick cricket, continuous cricket 10/10 and 5/5 matches.
12.30pm-1.15pm: Lunch. 1.15pm-4pm: Tape ball 20/20, 10/10 AND 5/5 matches for the group under a handicap system.
Bring a pack lunch, water bottle and waterproof top! Wearing whites is optional - otherwise just training/sports clothing. (Note: the weather can sometimes not be kind, but we continue with our camps, come-what-may. If weather is particularly bad we play a variety of indoor games in the pavilion and usually manage to keep the children amused.)
COST: £100 per child for the week or £20 per day if paid in advance. IT IS NOT A PREREQUISITE THAT BOYS AND GIRLS BLOCK BOOK FOR THE WEEK. YOU MAY PICK AND CHOOSE THOSE DAYS YOU WANT YOUR CHILD TO ATTEND. *FOR BOOKING AND PAYING IN ADVANCE THE COST IS £20.00 PER DAY FOR THE FIRST CHILD AND £15.00 PER DAY FOR EACH SIBLING THEREAFTER (PROVIDED THE SIBLING(S) ATTEND ON THE SAME DAY AS THE FIRST CHILD). FOR THOSE WHO TURN UP AND PLAY ON THE DAY THE FEE IS £25 PER DAY WITH SIBLINGS CHARGED AT £20 PER DAY.