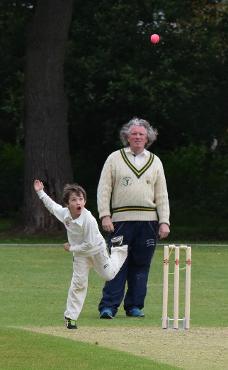 DAN'S THE MAN: Danny Barlow in action at Sunbury in the Gubby Allen Trophy.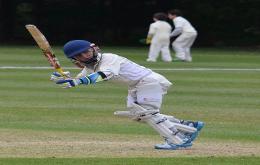 RUN MACHINE: Rufus Goodman, who amassed over 400 runs for Sheen in 2016.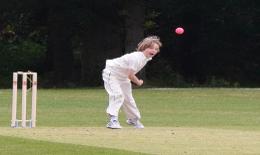 THE FAST AND THE FURIOUS: Olly Richards was a key all-rounder at U10.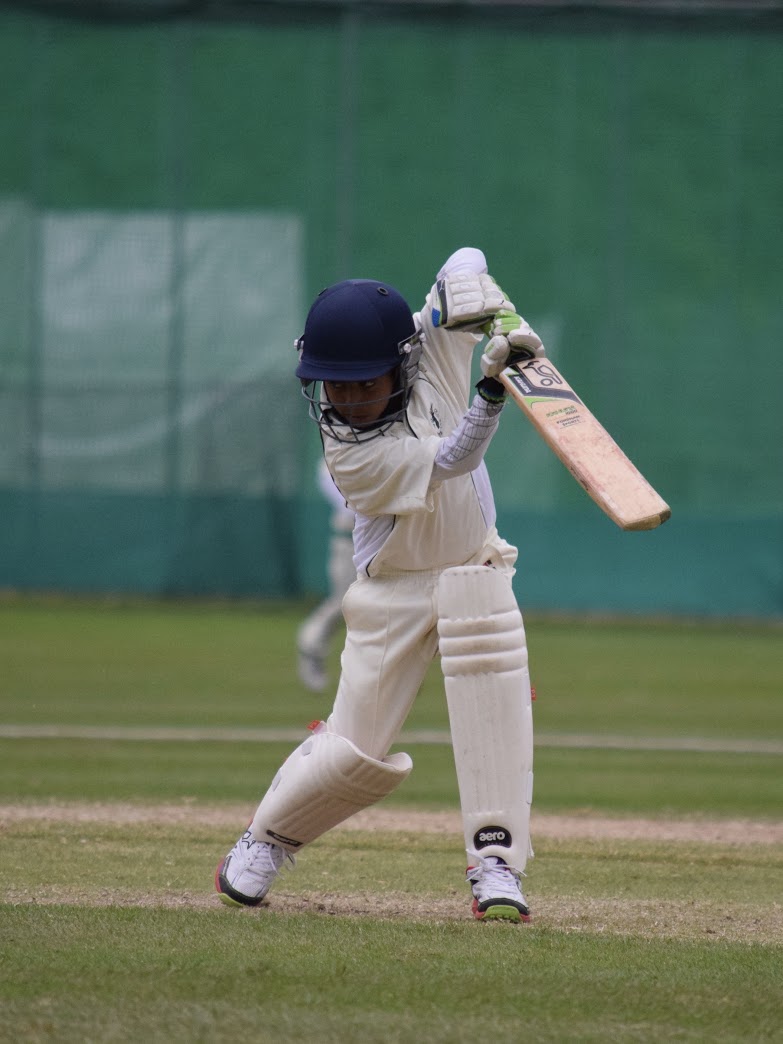 SURE THING: Dilly Shori who captained the U10's with a maturity beyond his years.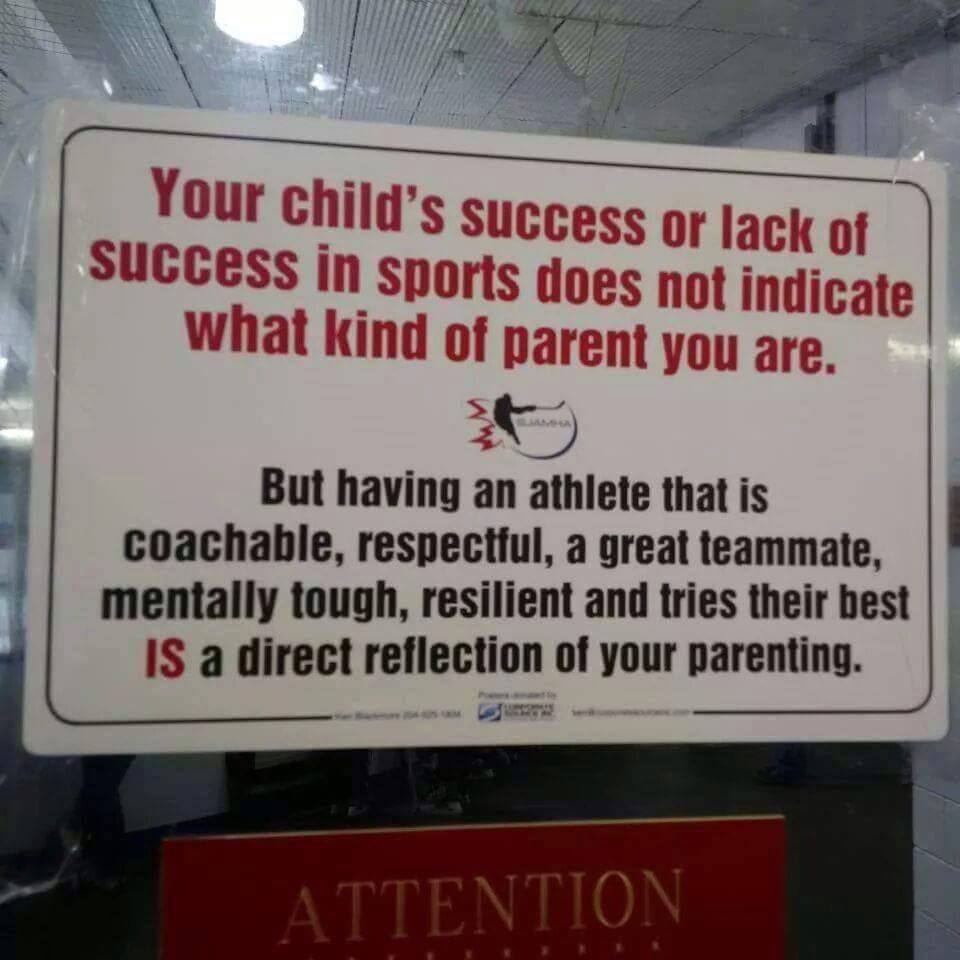 Summer Holiday Coaching Camps 2017

(Monday 10th July to Friday 25th August.)

10am to 4pm. (Coaches are usually on site from 9.45am so drop-off can be from this time.)

Sheen Common, Opposite 3 Fife Road, East Sheen, SW14 7EW

(Muster at the pavilion on the far side of the ground.)

Boys and girls from 5-13 years-old.

Bring a pack lunch, water bottle and waterproof top!

CAMP DATES:

Monday 10th July to Friday 14th July, 10am-4pm

Monday 17th July to Friday 21st July, 10am-4pm

Monday 24h July to Friday 28th July, 10am-4pm

Monday 31st July to Friday 4th August - 10am-4pm

Monday 7th August to Friday 11th August - 10am-4pm

Monday 14th August to Friday 18th August - 10am-4pm

Monday 21st August to Friday 25th August – 10am-4pm

*£100 per child for a week or £20 per day if paid in advance. Siblings £75 for a week or £15 per day if paid in advance. 'Turn-up-and-play' fee is £25 per day with siblings charged at £20 per day.

NOTE: IT IS USEFUL TO US IF YOU CAN BOOK IN ADVANCE. PRIOR ADVICE ON NUMBERS ASSISTS US WITH PROVIDING THE REQUISITE NUMBER OF COACHES. (As you can see, there is a significant discount to those who book and PAY ahead of time.)

ALSO: There is absolutely no problem with your child(ren) attending on a variety of days over the six weeks. If you book any days in advance and pay for them by post or on-line, before you attend, you qualify for the discount.

TO BOOK AND QUALIFY FOR DISCOUNT:

a) E-mail by return, providing : Name(s) of child(ren), DOB's, Schools, Address, Tels. (You only need provide name(s) of child(ren) if if I already have your details.)

b) Confirm dates that your child(ren) will be attending camp.

c) Send a cheque made out to TONY BRADSHAW, for the requisite amount, to 41 ELM ROAD, EAST SHEEN, SW14 7JL. Include child(ren)s name(s) and the dates they will attend.

Alternatively, you can pay by bank transfer referencing your payment please with your child's name:

Nat West

Sort: 60-07-20

Acc No 44384890

Any queries, please contact me on my e-mail address or call me on 07811 723975.

PLEASE FEEL FREE TO FORWARD THIS MAIL TO ANYONE WHO HAS CHILDREN YOU FEEL WOULD ENJOY OUR CAMPS!

Sheen's summer camps have been running with great success for thirteen years. At the core of our philosophy is that the boys and girls have the opportunity to engage and compete in a warm and friendly environment against other children who are of a like mind.

The emphasis is purely on fun for all and the youngsters have the opportunity to express themselves in the fresh air and build tremendous friendships. It is the philosophy of the Club at Colts level and something we pride ourselves in.

The only proviso we have is that children are able to stand on their own two feet. We do not want parental involvement. If you cannot confidently bring your child and leave them with us then it's better you don't bring him/her at all. It is too disruptive to the others who attend.

Mornings will be taken up with a variety of challenges and games aimed at improving Long Term Athlete Development and each afternoon there will be at least two 10/10 matches played.

A handicap system runs in all the games, allowing the younger boys to the same opportunities as the older boys.

The boys and girls seem to have a fantastic time in a wonderful environment and truly love coming to Sheen.
One-to-one coaching
2017 season
Tony Bradshaw (Sunday pm), Ben Compton (Tuesday pm), Ali Fraser (Sunday am) and Seb Campbell (Monday pm) are all available for one-to-one batting sessions in the nets on Sheen Common for those interested in honing their skills and moving on to the next level.

Currently there are a group of approximately 35 boys and girls in our one-to-one Academy.

Cost for a one hour session with any of the coaches is £40 and we are all willing to work with up to four players per session.

If you are interested, Please contact us for further details.

Scott Moody who heads up 'Better Bowling' also operates out of Sheen Park and is also available for 1-1 and group sessions.