We currently are fortunate enough to have two sponsors for the Scorchers: Fortis Wealth Management and Star Gleam Education.

And we have exciting new sponsorship earmarked for 2023 with Savills Estate Agents coming on board!

An example of the colts shirt - which all members are expected to wear - is below.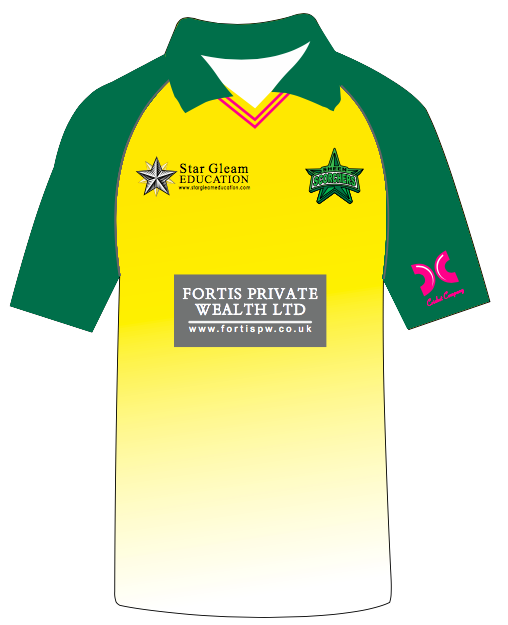 Star Gleam Education
"ONE SHOP STOP" for 7+,8+,9+,10+,11+, 12+,13+
competitive exams to encourage immense skills
to discover challenges successfully.
Star Gleam Education was founded in the year 2020 with immense motivation to offer ONE-STOP-SHOP services to children who are going through challenging journey of competitive exams in ISEB, CEM, GL, SATS to achieve your desire : space in secondary schools.
We specialise in offering various unique products that helps children to build their foundation to expert skills to compete in these exams as mandatory skills needed throughout.
We offer specialised interactive and task-oriented coaching to train children's mind practically to cope with the reality in a fun way so they can carry on this knowledge with them forever in their day to day lives.
Our MOTO behind these products is SUCCESS and SHINE LIKE A STAR to achieve their GOALS.
Contact for more details:
07726018288
https://www.facebook.com/stargleameducation/
https://instagram.com/stargleameducation?igshid=YmMyMTA2M2Y=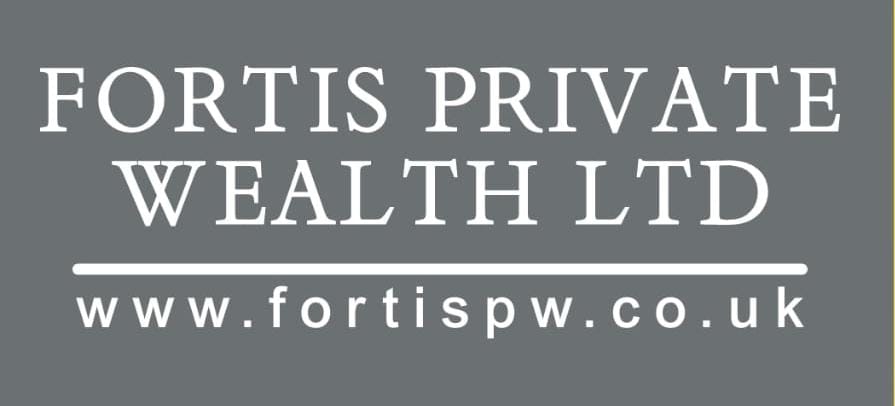 Our founders, Amer Nazir and Dharmist Bathia, established Fortis Private Wealth with the sole objective of simplifying the complex world of finance. Fortis Private Wealth are delighted to be backed by St. James's Place Wealth Management, who are a FTSE100 company trusted to look after £151bn of
client funds are the UK's leading wealth management company.
At Fortis Private Wealth, we do everything you expect your adviser to do. We want to understand your relationship with money and help you understand the psychology of investing while seeking financial freedom. We strive to build long meaningful relationships, which will help you go way beyond what you expect while receiving the professional service you are entitled to.
We work with clients like yourself to not only help you understand the psychology of saving and investing, but how you can also build and protect your wealth over the long term.
We work collaboratively to understand your relationship with money, providing peace of mind about your financial future through receiving advice of the highest quality.
Our typical clients are professionals, business owners and high net worth individuals of all age. Our advisory team has the expertise to help you build and protect your financial future, all without the use of complex jargon. We know that as your wealth accrues, so does the fear of loss, therefore it is imperative you get the right guidance when building and protecting your wealth.
You may be seeking reassurance over yours and your family's future, understanding the complexities of pension planning, and making use of your savings and investments. Common issues we advise clients on are:
Retirement planning (Can I afford to retire?)
Understanding pensions
Passing wealth on to my family
Life cover and income protection
Investing for the long term
Inheritance Tax Planning
We are confident that we can work together to provide the financial future you desire.
Amer Nazir
Director & Wealth Management Consultant
Fortis Private Wealth Limited
Partner Practice of St. James's Place Wealth Management
116 Brompton Road, Knightsbridge, London, SW3 1JJ
Tel: 0203 1057515 | Mobile: 07530 944633
Website: www.fortispw.co.uk