One of the most successful junior cricket sections in Middlesex.....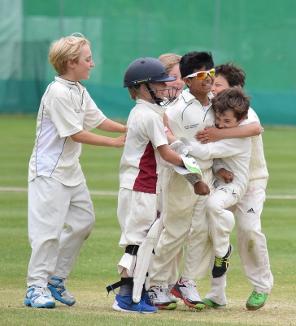 TO GLORY: A picture is worth 1,000 words.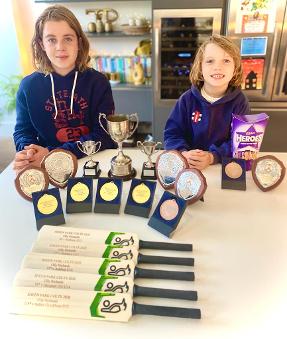 THE RICHARDS brothers with their haul of trophies following the 2021 prize giving dinner attended by Middlesex legend, Mark Ramprakash.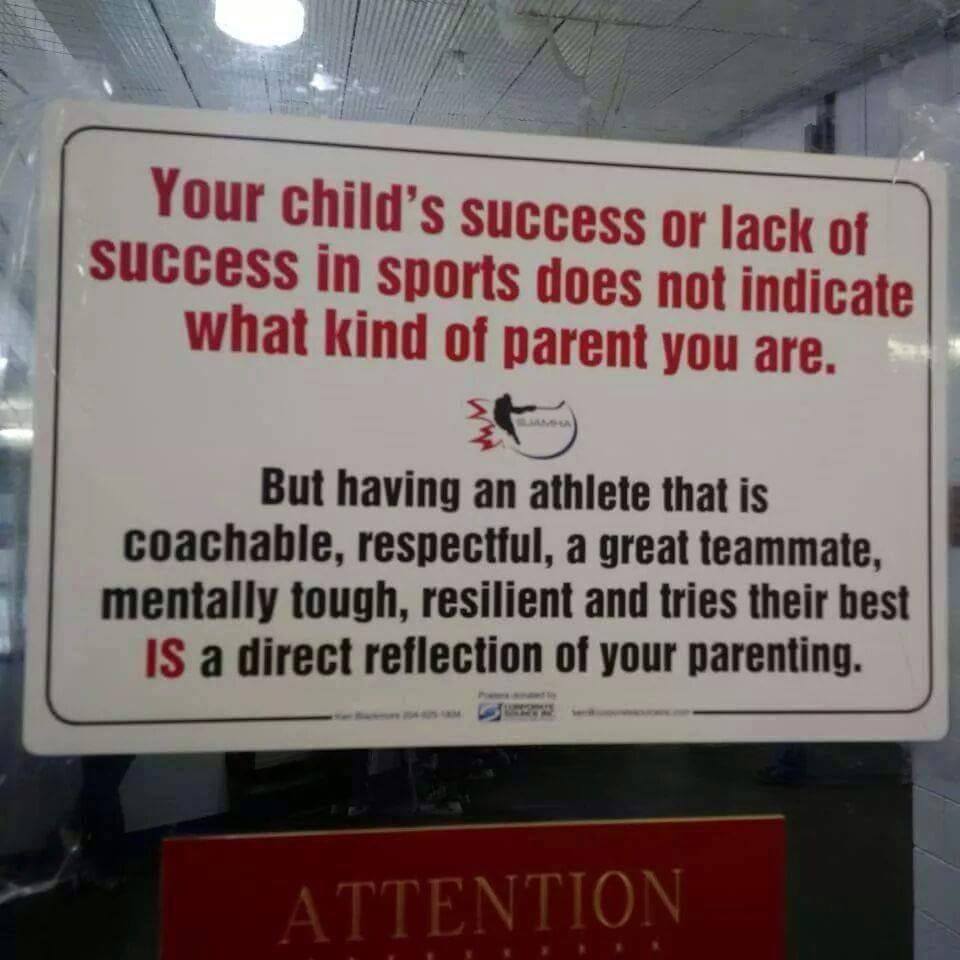 What we believe it to be all about!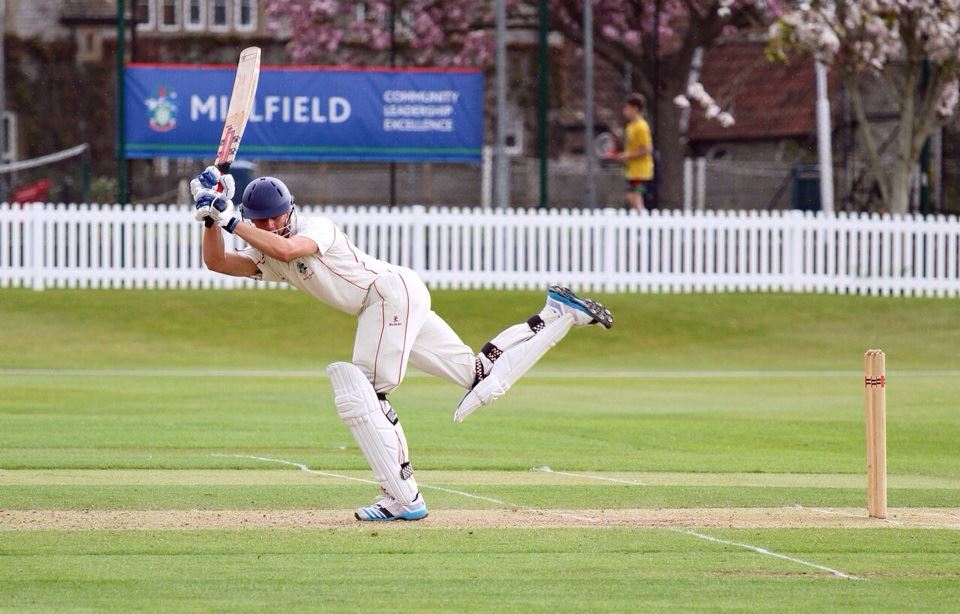 TOM BATMAN: 2386 runs including 12 half-centuries in five years at Sheen, averaging 67.29. Olly Richards came close to eclipsing his record season aggregate of 793 runs in 2020.
About Us
Sheen Park Colts – now known as Sheen Scorchers, was formed in 2003 and over the past 19 years has grown a significant reputation as being one of the leading clubs in Middlesex.
Not only has the club won numerous trophies - it has also produced a fine crop of cricketers who have distinguished themselves at County level.
Over 40 boys have represented Middlesex and Surrey Colts in the past decade and former colt Tom Lace has broken through onto the county circuit firstly at Derbyshire and more recently at Gloucestershire.
A number of other former players – Bradley Erasmus, Cole Campbell Abdullah Nazir and Sam Hadfield amongst them - have all played 2nd XI County Cricket.
And winter coach Ben Compton has played for Nottinghamshire and recently signed a contract to play for Kent in the 2022 summer.
A boutique club, Sheen has built a reputation around the simple philosophy of providing a pathway for boys who want to develop a skill-set that will give them the opportunity of playing at the highest level, both in their age group and above where applicable.
It is common for boys to play a year up - and some have been known to compete two or even three years above their age.
There is a strong accent on quality rather than quantity. Whilst other local clubs will take on 60 to 70 boys in a particular year, as many as 40 won't get a game of cricket all summer.
Sheen prioritises development and excellence by limiting the size of a squad to approximately 20, meaning every child has the opportunity to play on a regular basis.
As well as competing in Middlesex Leagues, the club plays in the Surrey Junior Championship on a Sunday morning, offering extra matches for many of their members.
Tony Bradshaw, who founded the junior section after retiring from competitive cricket, is Head Coach and he is supported by former Middlesex all-rounder Alastair Fraser - brother of Middlesex supremo and former England seamer Gus Fraser.
A total of seven coaches are involved at the club, all with CRB checks and a minimum of a Level I coaching certificate.
Sheen runs an Academy for its very best players and hosts a programme that shadows the Middlesex County Squad initiative - making the jump from Club to County a natural progression forward.
A strong relationship with the County means there is always clear dialogue regarding the prospective development of players. There is always an ongoing assessment of their needs and a clear focus as regards priorities as they move up through the age groups.
ClubMark is high on the agenda and Sarah Wade was recently appointed Safeguarding Officer at the club. If you have any concerns, you can contact her at: sporter79@hotmail.com.
The Club now runs 12 teams teams from U9 to U17, attracting an annual membership of around 140 young boys and girls from the age of six. It prides itself in its standard of coaching and runs a year round programme of activities.
Circumstances permitting, we train in the Michaelmas and Spring terms at the Richmond Park Academy, run outdoor nets and matches through the season on Sheen Common and host Easter, Summer and Autumn Camps at the same venue.
To learn more about what happens at Sheen Park contact Tony Bradshaw on the link here. contact us here.
Ethos
We believe our task is to provide a warm and friendly environment in which we can support the mental, moral and physical development of boys and girls through the game of cricket, as well as contributing to the improvement in the standard of the sport across the region.
"IT WAS A pleasure to have played for Sheen Park. It was an important part of developing my competitiveness at a young age within a 'want to win' culture. More importantly some great memories. Thank you always." BRADLEY ERASMUS, Middlesex & Surrey Academies.
Excellence. Opportunity. Community.